The Elephant And The Rhino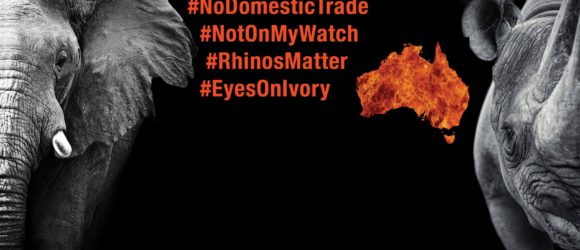 The Elephant and The Rhino
Please Support This Important Campaign
The Elephant And The Rhino – This Poem Is My Contribution To The Campaign Started By Donalea Patman – Breaking The Brand and Fiona Gordon to Ban The Australian Trade In Elephant Ivory And Rhino Horn. We can all do something – so please get involved and follow the campaign on Facebook at – https://www.facebook.com/NoDomesticTrade/ – and do your part!
The Elephant and The Rhino
When They Are Gone The World Will Look To Those Who Failed Them
With ears the shape of Africa
And feet like mighty plates
Hides as tough as woven reed
But easy targets for human greed.
Foreign money for the poacher's gun
Rotting bodies in the noonday sun
The tusks are the ivory treasure
Baby teeth to the bull's full measure.
From the golden glow of the African plain
To the shores of Australia with grief and pain
You import the tusks of the innocent slain
Your morals in view, we are full of disdain.
If the elephant is the masterpiece
Then the rhino is the lumbering king
With a horn as cursed as a witch's charm
By false beliefs to cure human harm.
The politicians turn and twist in the breeze
Scheming to avoid the public's freeze
While they dither, squabble and run amuck
The animals die, they have no more luck.
Will you tell your children's children
How you failed as women and men
That you sold your souls to Satan
And rejected the ivory – horn ban.
Can you let the blood of the fallen
Bubble through the grass of the plains
Or stand up tall, not be afraid
And ban the Australian domestic trade.
Rosemary Wright – May 2017
Canada