The Night Of The Freezing 2014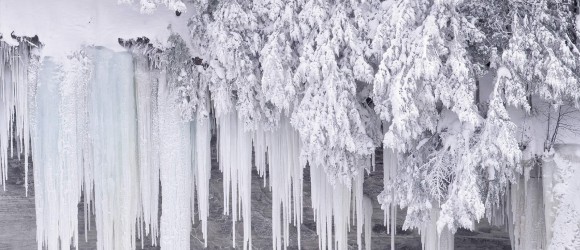 The Night Of The Freezing 2014
The Night Of The Freezing 2014 – I wrote this in January 2013 as the Arctic Vortex swirled around North America. I am re-publishing it because nothing has changed. The stories will once more appear in the news of donkeys, horses, cats and chained dogs frozen to death in open pastures, on front doorsteps  – and in the barren yards that they called home.  
The Arctic Vortex is coming back and outdoor animals will again suffer terribly.
These few words are for them – so in death – they know they are never forgotten. The name of the dog chained to the wall was Angel. I will always remember her!
The Night Of The Freezing:
"It was the night of the freezing
When all through the land
Doggies lay dying
With no helping hand.
The owners sat snug and warm in their homes
While judges complained about old legal tomes
The puppies were crying – their little pink pads
Turned purple with frostbite – these poor little lads.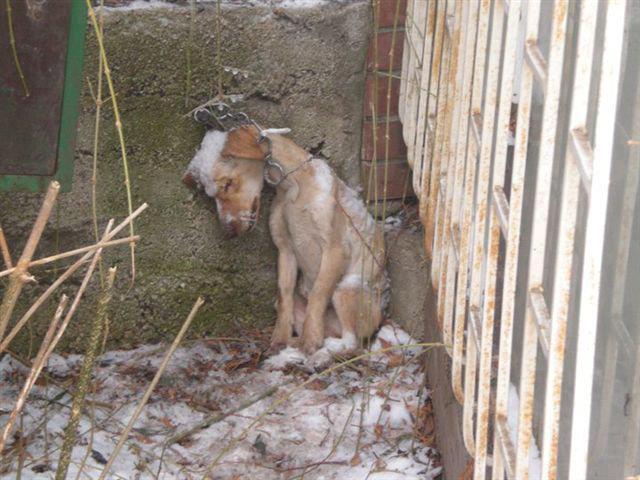 Their mothers sat helpless – chained to the bone
While whimpers turned silent – now cold as a stone
Some humans cried foul – these deaths must all stop
But others just shrugged and said "go call a cop".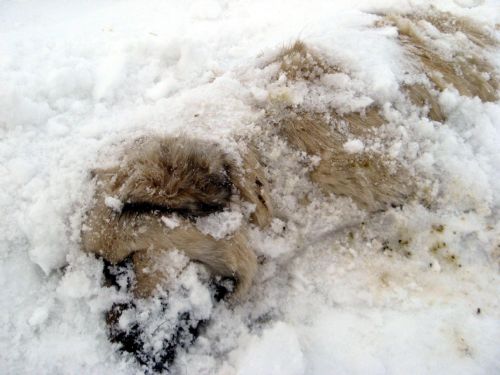 By morning the snow coats a silent sweet hound
Where life had once sparkled – no longer a sound
And humans now rise and stretch in the dark
On a day when we're missing another sweet bark!
Rosemary Wright – Canada – witness to this travesty!
And still the laws do not change – animals have no rights and we allow …
This cruelty.
Bring Your Pets Inside – Make It The Law!