Fashion and Fur – What Is The True Cost?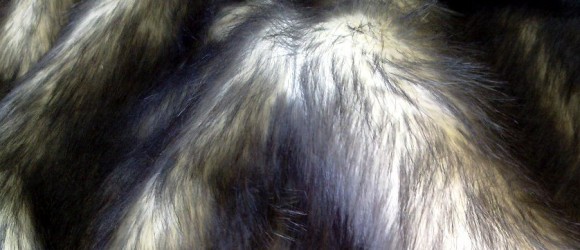 Fashion and Fur
Sadly – real fur is back. But the image above is faux fur! There is no reason to kill animals to have amazing fashion choices for shoppers world-wide. Lately it seems that many people just shrug off animal cruelty. Fortunately PETA and many other high profile organizations continue to highlight the atrocities of the fur industry and to champion the rights of animals.
NOTE: Some Pictures or Content May be Graphic or Disturbing To Younger or Sensitive Readers
Figures released by the International Fur Trade Federation (IFTF) put the value of the global fur trade in 2010 alone at $14.5 billion dollars. There has been a 77% increase in the use of fur since the 90's when people seemed to care. Over 1,000,000 people are employed in the global fur industry and there are 117,000 fur enterprises around the world.
In a shameful statement – the British Fur Trade Association (BFTA) said – "Wild or farmed fur is a natural, renewable, sustainable resource, that is kind to the environment and respectful of the animals' welfare". 
The fashion runways of London – New York – Paris and Milan are teeming with fur clad models – looking furry, glamorous, shiny, sleek and sexy. Many people are desperate for the "cool" fashion factor in their lives, and they don't care that this end is achieved through the misery and suffering of millions of animals. Some celebrities line up like automatons to buy the newest fur products – and of course – they change every year. So you know what that means – toss out that old fur and let's buy a new one! There is no shame.
Many major designers continue to use fur. I am not going to name any of them and highlight their brands.
On Januay 7, 2013 – The Humane Society of the United States updated their list of companies who have committed to being fur free. It's an impressive group of businesses and you can find them on the Humane Society's website.
Prominent Fur Free Designers Deserve An Honourable Mention: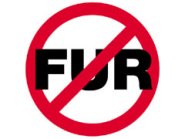 Stella McCartney has been a long time advocate of  animals and fur and leather free designs. Her fashion line is a fabulous success.
Calvin Klein – 1994
Ralph Lauren – 2006
Vivienne Westwood – 2007 – her last 8 rabbit fur purses were given to an animal sanctuary to comfort animal orphans.
Tommy Hulfiger – 2007 – also a big supporter of Elephant Family – protecting Asian Elephants and their habitat.
Betsey Johnson – she does fabulous faux-fur designs.
Charlotte Ronson – British womenswear designer.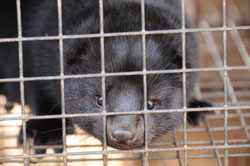 Say No To Fur – It Really Matters To Me!