Elephant Slavery – Part 2
Elephant Slavery – Part 2
 A Life in Bondage
Elephant Slavery – Part 2 – We owe a debt of gratitude to Lek Chailert of Elephant Nature Park in Thailand for exposing the appalling cruelty endured by Asian elephants. She bears witness to the way these intelligent, gentle animals are mistreated by their owners and handlers. The tourist, trekking and logging industries are to blame for this injustice.
As long as it is hidden away the light of truth cannot shine on these atrocities. We owe it to the elephants to show the travelling public what they are party to when they involve themselves with elephant tourism. There are some people who will not care – whose entitlement will outweigh the suffering of the animals. Others – if they knew and understood – would change their plans immediately and never participate in any activity that was based on cruelty, ongoing suffering and deprivation.
The Infamous Bull Hook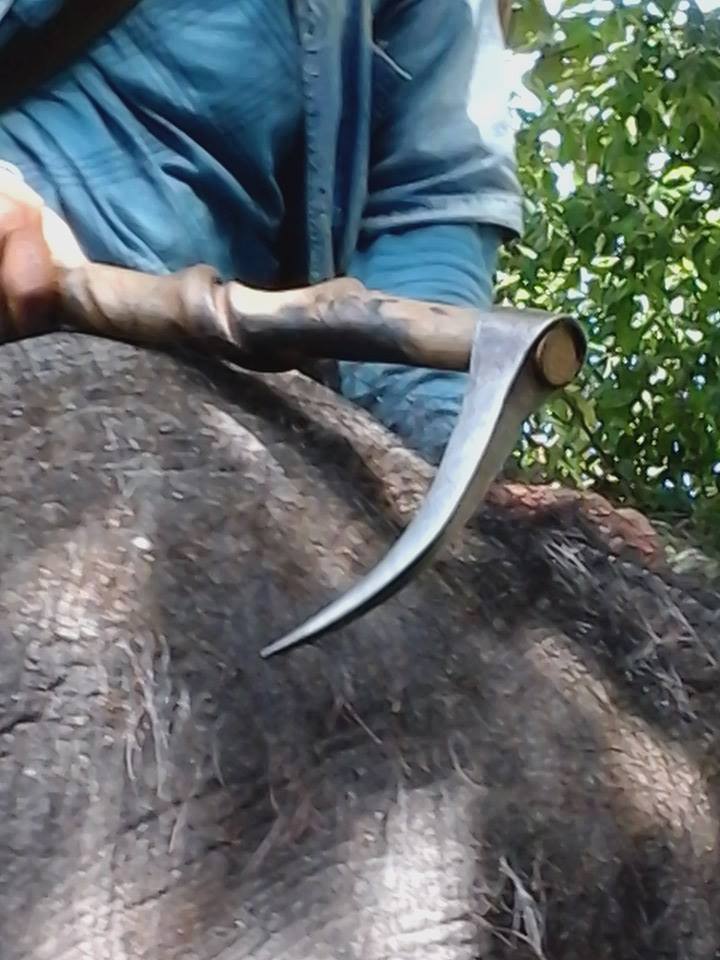 Elephants – the masterpiece of nature – are loved the world over. It is natural for people to be drawn to them and to want to interact with them – to have the experience of a lifetime. At her sanctuary in Thailand – Elephant Nature Park – Lek lives with the elephants in peace and harmony. They are not afraid – bound, beaten and chained. They get to be elephants – roaming – mud bathing – being mischievous – playing and learning their life lessons from their families.
In chaining an animal – restricting all its natural inclinations and movements – you start to break its spirit. When you add chains, physical beatings, fear and deprivation into the mix – the cocktail of abuse crushes the soul of the elephant and you are left will the shell of a once magnificent animal. But in his heart the yearning for freedom never dies – it lies dormant  just under the veneer of fear of pain and abuse that dictates his daily life.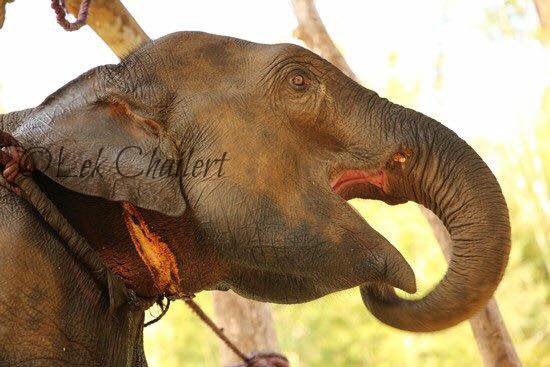 The Photos From Lek's Personal Archive Are Used With Thanks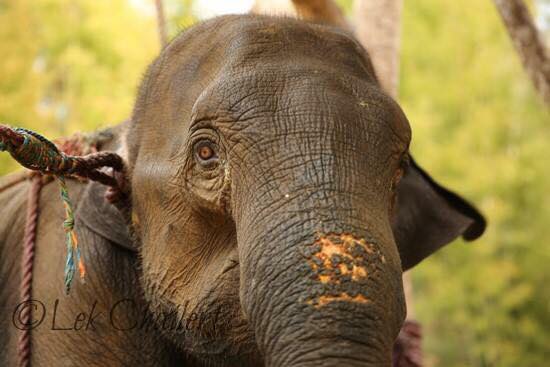 The second you sign up for any tourist related activity related to chained or confined elephants – you are guilty of animal abuse. If you see bull hook, pointed wooden shafts or ropes and chains hanging from an elephant's neck or legs it is impossible to be around a happy elephant.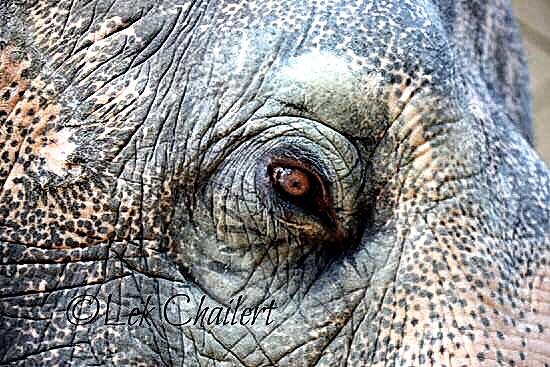 The camp owners who Lek is exposing are not happy with her. They do not want the world to know what happens in these foul training sessions with elephants. She is very brave to expose this vulgar abuse and we must stand with her and share her story and these images at every opportunity.
Imagine The Constant Chaining – Every Movement Is Painful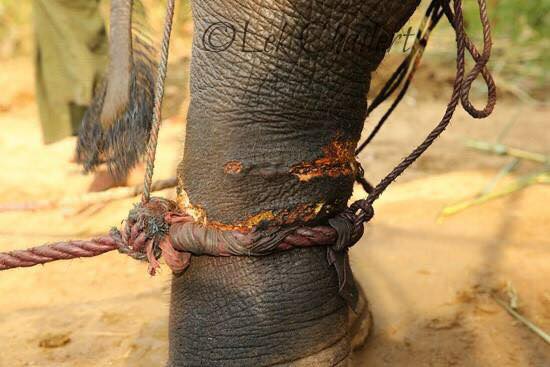 If you take part in any way with elephant related activities – outside of a recognized sanctuary – you might just as well have tightened the chains, bound the ropes and wielded the bull hook yourself.
Your Participation In Elephant Tourism Means That This Will Continue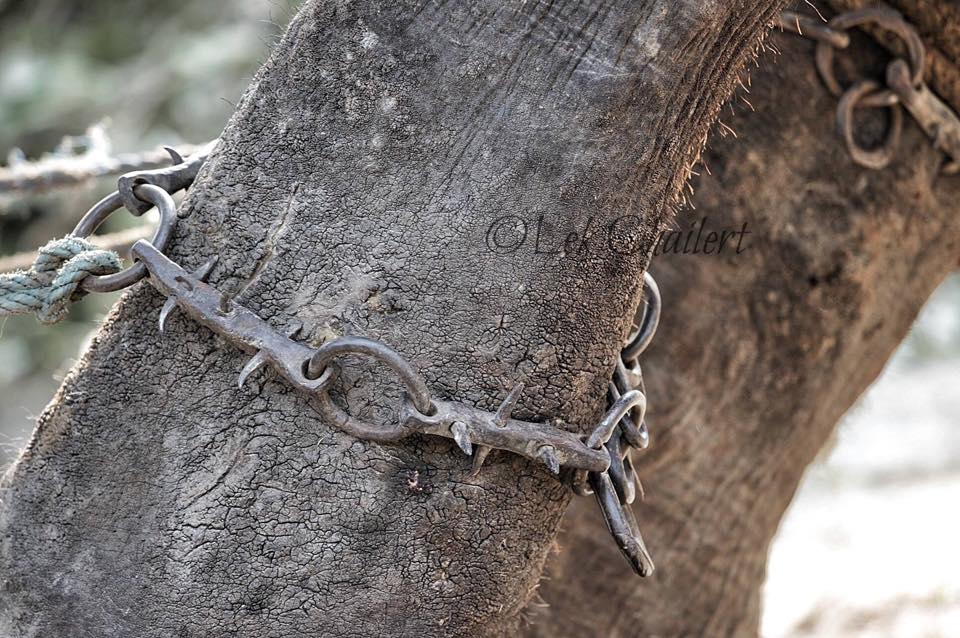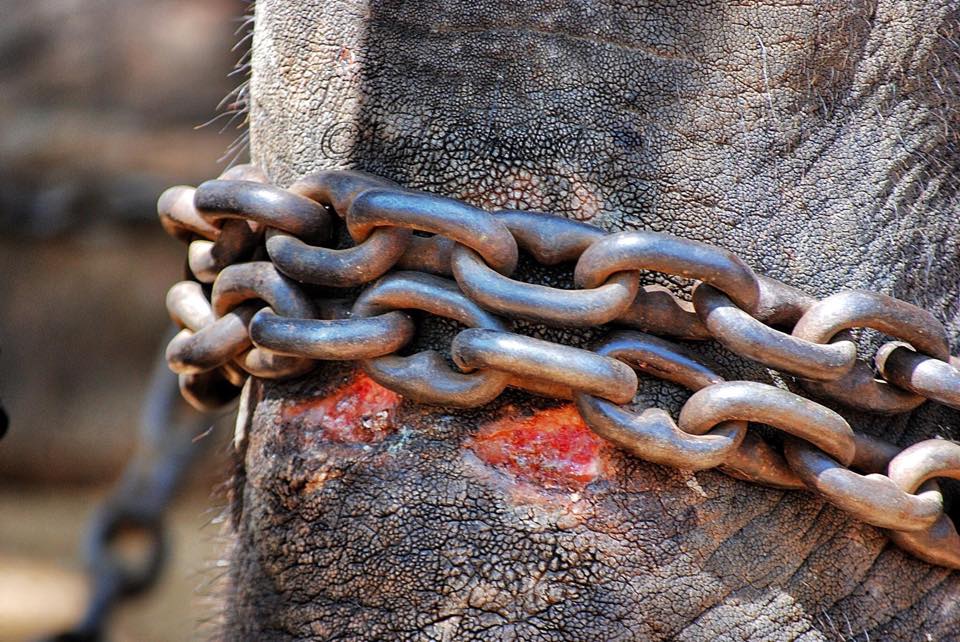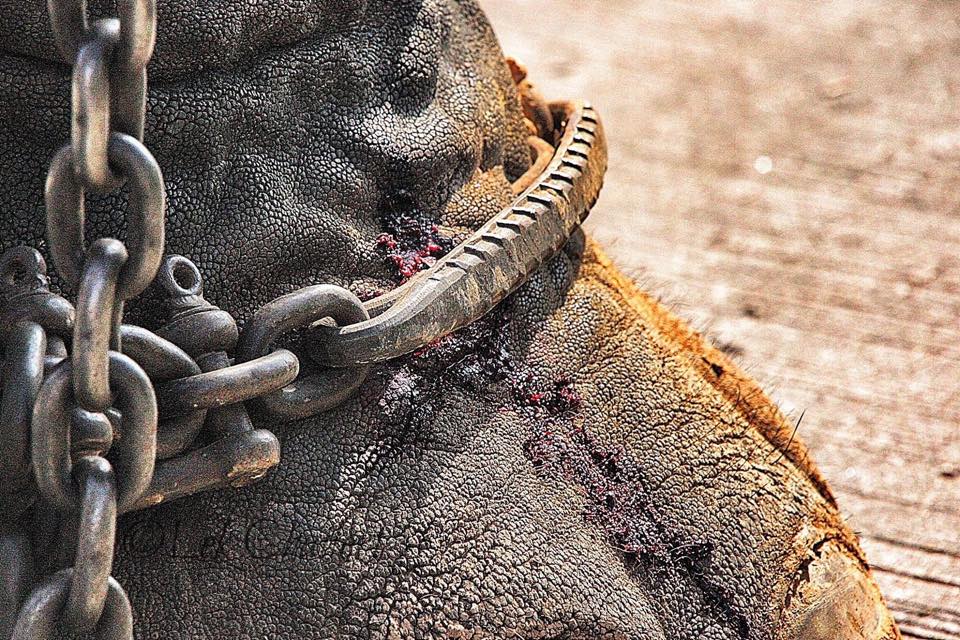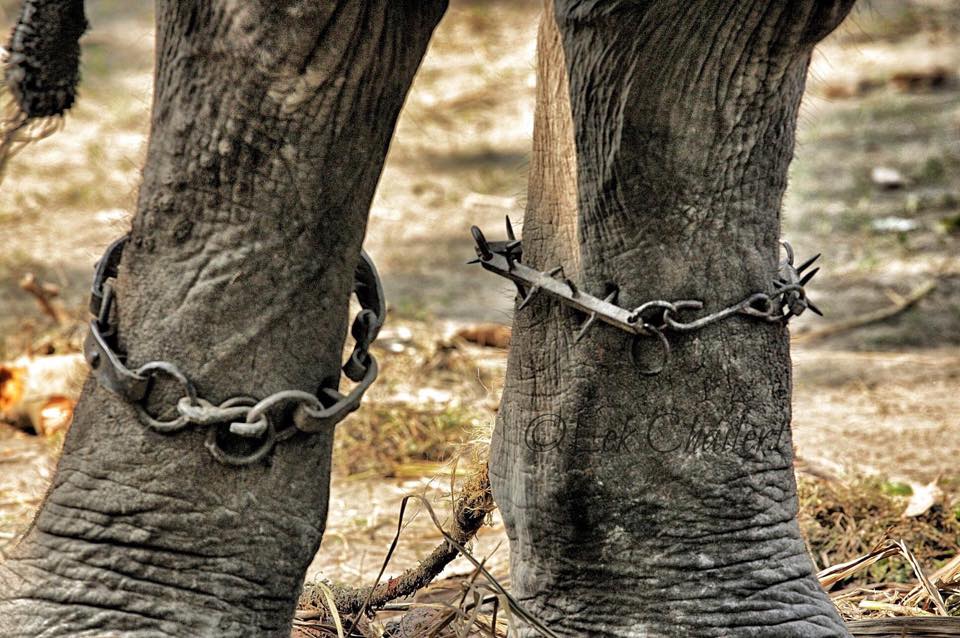 Why Do We As Global Citizens Allow This Barbaric Slavery?
Why Would You Ever Participate In Elephant Tourism In Any Form?