Circus – Zoos – Rodeos! Is There Cruelty Here?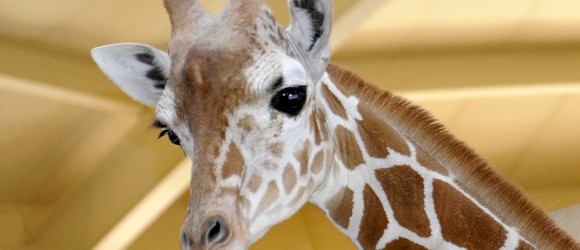 The Z0o – Circus – Rodeo – Calgary Stampede
I will be doing more blog posts in the future – but this is big topic. Animal welfare groups are working around the world to tackle it and to demand changes. People need to be aware of the cruelty that can be involved any time that wild animals are confined and held captive, ostensibly for the enjoyment of the public, but more realistially for the financial profit of the owners.
NOTE: Some Pictures or Content May be Graphic or Disturbing To Younger or Sensitive Readers
The Zoo should be held to a higher standard – than a circus or a rodeo – as it's mandate is or should be to protect animals, ensure animal welfare and educate the public about wildlife.  So why are elephants – warm weather, roaming creatures – still living at The Toronto Zoo?
Lucy – a 35 year old lone elephant at the Edmonton Zoo. Note the ever-present Bull Hooks for control!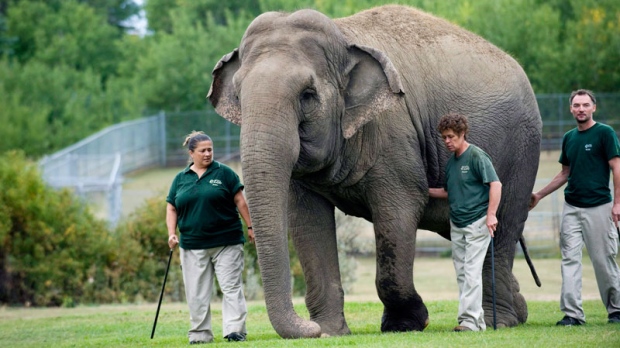 The Circus – a hell on earth for most confined animals. Why are we watching a tiger jumping through a fire ring, a full grown elephant balancing on a ball or sitting on a stool? Animals do not do these tricks without training methods that involve terrible cruelty. They are eletrically shocked, beaten, deprived of food and water, chained, isolated and caged. This is big business – the only motive is profit. It doesn't matter where it's located around the world – most of these are organizations do not care about the welfare of their animals. This is animal slavery.
One Way To Help Is To Never Patronize These Events.
In 2012, the Cole Bros. Circus travelled with several elephants under the control of trainer Tim Frisco.Frisco is infamous for undercover video footage that captured him beating elephants with bullhooks and shocking them with electric prods. In the video, Frisco is heard instructing other elephant trainers to – "Hurt 'em! Make 'em scream! Sink that hook into 'em – when you hear that screaming – then you know you got their attention!"  This video is still online if you feel it is important to watch.
It Doesn't Matter What Circus – What Country – This Is Cruel.
Big Cats Have A Primal Fear Of Fire.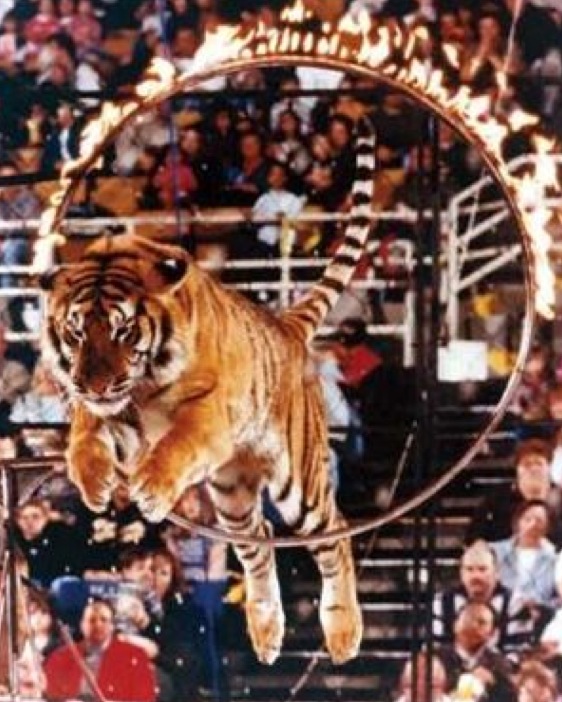 A Baby Elephant In Training – His Spirit Is Broken.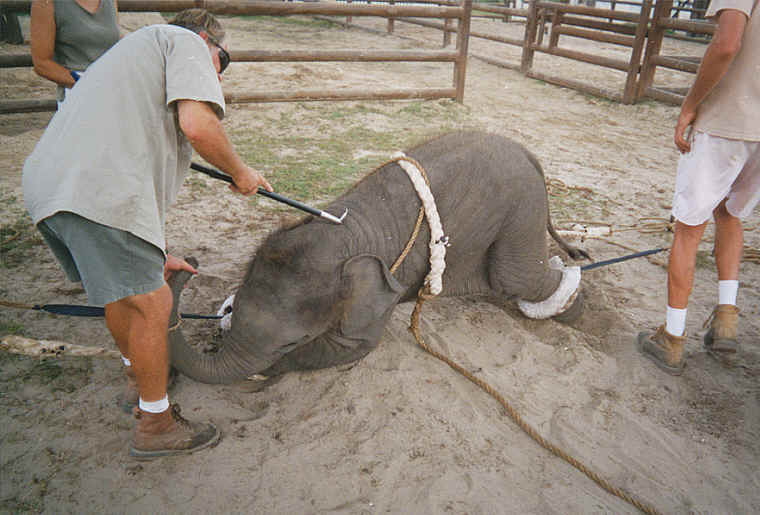 The Rodeo – Nothing about a rodeo is kind. It's a massive profit machine and the "cowboys are heroes as they ride – rope and control these dangerous animals". There is nothing that is gentle or educational about a rodeo and they can be, and often are, deadly for the animals. This modern day Ben Hur photo below was taken at the Orange County Fair.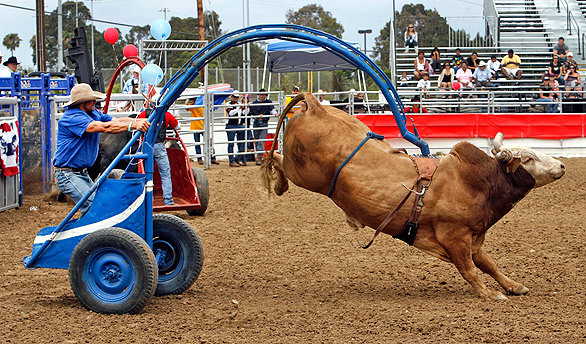 What Do Prey Animals Do When They Are Afraid – They Run – Calf Roping.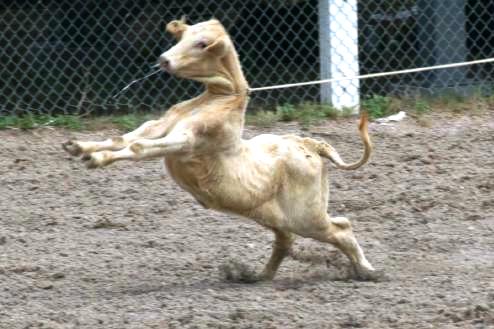 An Accident In The Wild Horse Race – Think I'll Switch To Pepsi!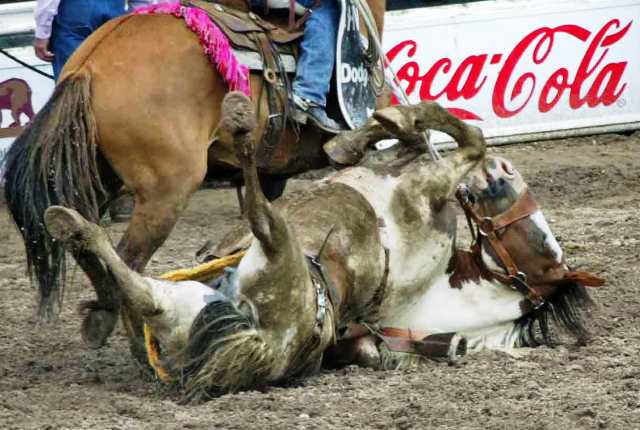 3 Horses Died As A Result Of This Accident At The 2012 Calgary Stampede – Chuck Wagon Race.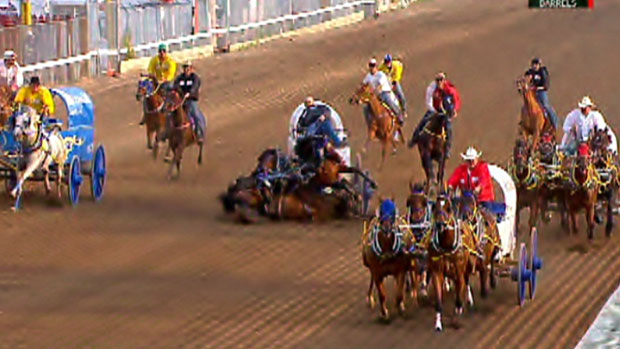 6 Horses Died During The 2010 Calgary Stampede.
More than 50 horses have died during the last 26 years.
We Can Help By Being Aware Of Where We Spend Our Entertainment Dollars!