The Christmas Wish Of The Black Teddy
THE CHRISTMAS WISH OF THE BLACK TEDDY
By – ROSEMARY WRIGHT
ORIGINALLY WRITTEN ON DECEMBER 12, 1979
 The Christmas Wish Of The Black Teddy – I wrote The Christmas Wish Of The Black Teddy in 1979. I was between jobs, short of discretionary money and it was Christmas. I had presents to buy for friends and family and I was more than a little worried about what to do. I thought about my predicament and decided to use my talent for writing – so I penned a story or poem for everyone.
I wrote this poem for my friend Caryll and made her a character in the story – along with her husband Paul and some friends that they knew. Buffy was the name of their dog at the time. She loved the gift and used to read it to the kids in her neighbourhood every Christmas. The message of friendship stands the test of time. Enjoy!
AT THE T.B. BEAR COMPANY
IN WISHFUL FALLS
THE CHRISTMAS ORDERS
WERE PILING UP VERY DEEP
INDEED.
STORES EVERYWHERE
WANTED BEARS OF VARIOUS
SORTS, SIZES AND COLOURS
TO SELL TO BEAR LOVERS
AT CHRISTMAS TIME.
IN THE CUTTING ROOM
OF THE T.B. BEAR COMPANY
A YOUNG WOMAN WITH
IMAGINATION TO SPARE
YEARNED TO CREATE
A BEAR THAT WAS DIFFERENT.
ONE DAY WHEN SHE WAS ALONE
CARYLL TOOK ONE SHEET OF
 VERY RICH, FURRY BLACK
AND PLACED IT BETWEEN THE LAYERS
OF TAN AND BLUE AND PINK
AND THUS IT WAS THAT LIFE
CAME TO THE ONE AND ONLY
BLACK TEDDY!
HE WAS SEWN AND STUFFED
EYED AND NOSED
BOWED AND TOED
WITH ALL THE COLOURFUL BEARS
AND PACKED AS WERE THE OTHERS
IN LARGE, WARM BOXES
MARKED FOR BUFFY'S TOY STORE
IN BUFFYTOWN.
FOR THOSE OF YOU
WHO DO NOT KNOW
 OR PERHAPS HAVE NEVER LEARNED
BUFFYTOWN IS MANY MILES
 FROM WISHFUL FALLS.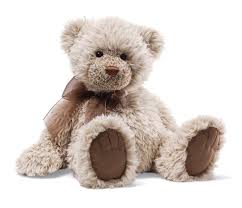 ALMOST BEFORE HE COULD THINK
THE BLACK TEDDY
WAS STANDING ON A SHELF
BESIDE WHITE BEARS AND BLUE BEARS
PINK BEARS AND TAN BEARS
BUT FOR AS FAR AS HE COULD SEE
ALONG THE BEAR LINES
 HE WAS THE ONLY BLACK TEDDY
HE FELT VERY LONELY.
HIS FUR WAS SO DEEP AND SO RICH
THAT HIS BLACK EYES AND NOSE
DID NOT SHOW UP AT ALL
SOMETIMES PEOPLE PUT HIM
ON THE SHELF BACKWARDS
AND ONE DAY
A LITTLE GIRL
 EVEN STOOD HIM ON HIS HEAD
HOW HE LONGED
TO BE LIKE
ALL THE OTHER BEARS.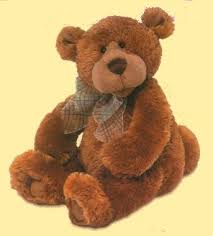 BOYS AND GIRLS
MOMS AND DADS
GRANDMOTHERS AND AUNTS
INSPECTED THE BEAR LINE
DAILY
AND BEAR NUMBERS
 DECREASED
STILL, THE BLACK TEDDY STOOD.
SOME DAYS
THE BLACK TEDDY
WOULD SMILE
UNTIL HIS LITTLE JAWS HURT
HOPING THAT SOMEONE WOULD NOTICE
THE FINE ROWS OF PERFECT WHITE
BEAR TEETH
 BUT NO ONE DID.
HOW HE NEEDED A FRIEND
SOMEONE THE SAME
SOMEONE WHO WOULD UNDERSTAND
THAT HIS SWEET BEAR HEART
 WAS FULL OF LOVE
SOMEONE WHO WOULD NOT LAUGH
WHEN LITTLE BEAR TEARS
 FELL FROM HIS EYES
ROLLED DOWN HIS CHEEKS
 AND GOT LOST IN THE THICK BLACK
 OF HIS BEAR COAT.
DAYS WENT BY
AND DOZENS OF BEARS
WENT TO HOMES TO BE
CARED FOR AND LOVED.
THE STORE CLERKS
 OFTEN LOOKED AT THE BLACK TEDDY
AND TALKED ABOUT HIM OUT LOUD
AFTER THEY LEFT HE WOULD HANG HIS HEAD
IN SHAME AND HATE THE BLACK COAT
THAT CARYLL HAD LOVED SO MUCH.
ONE NIGHT JUST AT CLOSING TIME
PAUL, THE TOY DEPARTMENT MANAGER
FORGOT TO LOCK THE DOOR
 THAT LED FROM THE BEAR ROOM
TO THE STREET.
THE BLACK TEDDY
WAITED UNTIL ALL WAS QUIET
THEN HOPPED DOWN TO THE FLOOR
WENT OUT THE DOOR
AND AWAY FROM THE PLACE
THAT MADE HIM SO UNHAPPY
OUT HERE SOMEWHERE
HE WOULD FIND A FRIEND.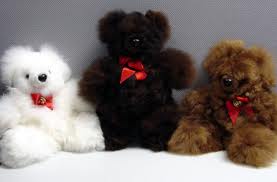 IT WAS VERY COLD OUT
EVEN UNDER THE THICK LAYERS
OF BLACK BEAR FUR
THE SNOW MADE HIM SHIVER
AND THE WIND STUNG HIS EYES
OF COURSE
HE HAD NO IDEA WHERE TO BEGIN
HOW DID ONE FIND A FRIEND
ON A LONELY STREET
LATE AT NIGHT
IN BUFFYTOWN?
THE BLACK TEDDY
SKIPPED HOPEFULLY AROUND THE CORNER
AND SAW THE WARM CHRISTMAS LIGHTS
AND HEARD THE HAPPY MUSIC
FROM THE BUFFYTOWN BAR.
HERE, HE KNEW
WOULD BE A FRIEND
HE WOULD JUST WALK UP
TO ANOTHER BLACK BEAR
AND SAY HELLO.
THE BLACK TEDDY
CREPT IN THE FRONT DOOR
AND HID BEHIND A CHAIR
THERE WAS PAUL FROM THE STORE
WITH SOME OF HIS FRIENDS
AND THERE WAS MR. NUTLEY
WHO OWNED THE GROCERY STORE
PEOPLE WERE LAUGHING AND DANCING
OR CHATTING AT THE BAR
BUT THERE WERE NO OTHER BLACK BEARS
IN FACT
THERE WERE NO BEARS AT ALL.
SLOWLY THE BLACK TEDDY
BACKED OUT THE DOOR
ON TO THE SIDEWALK
AND PROMPTLY
FELL BACKWARDS
DOWN THE STEPS
AND OUT ON TO THE COLD STREET.
HE PICKED HIMSELF UP
SHOOK ALL OVER
AND PATTED THE BEAR FUR
AROUND HIS FACE.
JUST THEN A CAR
SKIDDED BY
AND SPLASHED
THE BLACK TEDDY
WITH COLD, GREY SLUSH
HE SHIVERED DOWN TO HIS BEAR BONES
HOW HE WISHED HE KNEW
WHAT TO DO.
HE AMBLED UP ANOTHER STREET
THEN DOWN A SECOND AND THIRD
ACROSS A FOURTH
WHERE HE SAT DOWN
BY A TREE
TO THINK SOME DEEP, SERIOUS
BEAR THOUGHTS.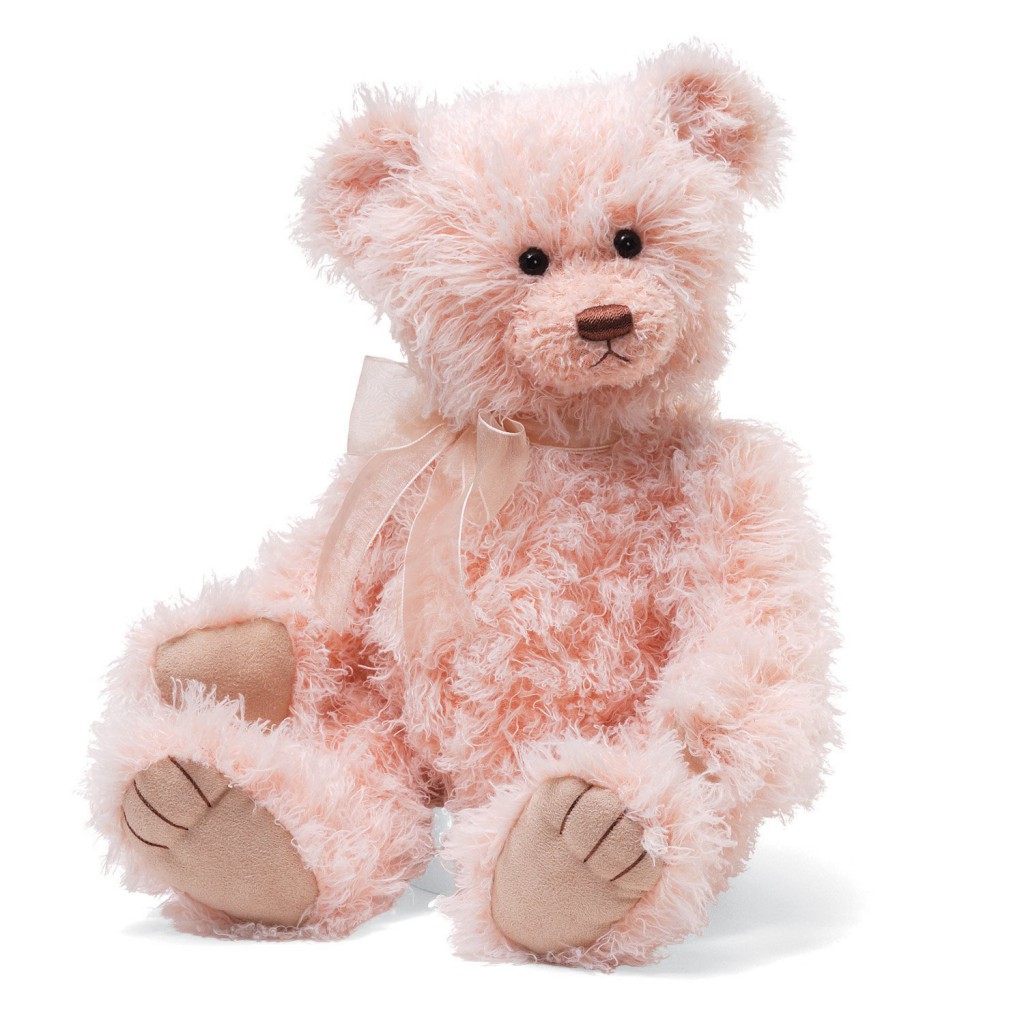 THE BLACK TEDDY
LIKED THE OTHER BEARS
AT THE STORE
MAYBE HE SHOULD HAVE BEEN FRIENDLIER
JUST BECAUSE THEY WERE PINK, BLUE OR TAN
IF DIDN'T MAKE THEM BAD BEARS
AFTER ALL.
WITH DETERMINATION AFRESH
THE BLACK TEDDY
DECIDED TO RETURN TO THE STORE
BACK TO HIS PLACE ON THE SHELF
HE WOULD TRY VERY HARD TO TALK
TO THE OTHER BEARS
AND PERHAPS SOON
SOMEONE WOULD BUY HIM TOO
AND TAKE HIM HOME.
ALL THAT REMAINED NOW
WAS TO FIND HIS WAY
BACK ALONG THE BEAR TRACKS
FROM WHENCE HE HAD COME
HE HAD BEEN SO BUSY THINKING THAT
HE HADN'T NOTICED THE FRESH SNOW
THAT COVERED BUFFYTOWN
OR THE STRONG WIND THAT HAD
BLOWN ALL HIS TRACKS AWAY.
*** MEANWHILE BACK IN WISHFUL FALLS ***
CARYLL HAD FINALLY CONVINCED
MR. McNURTNEY AND MR. SCHNURFFER
THAT THE T.B. BEAR COMPANY
SHOULD MAKE BLACK BEARS FOR CHRISTMAS
AFTER ALL NO ONE ELSE WAS DOING IT
AND JUST IMAGINE HOW WONDERFUL THEY WOULD LOOK
ESPECIALLY WITH RED BOWS AND WHITE BOWS
AROUND THEIR LITTLE BLACK BEAR NECKS.
GETTING BACK TO BUFFY'S TOY STORE
PROVED HARDER THAN HE HAD ANTICIPATED
AND IT TOOK ALL OF A DAY
FOR THE BLACK TEDDY
TO FIND HIS WAY
FROM THE DAIRY QUEEN TO THE LIBRARY
PAST THE FIRE HALL AND THE BUFFYTONW PUBLIC SCHOOL
ALONG THE MAIN STREET AND PAST MR. NUTLEY'S GROCERY STORE.
BEDRAGGLED AND DE-BOWED
THE BLACK TEDDY
ROUNDED THE LAST CORNER
SNUCK IN THE DOOR
AND HEADED FOR HIS SHELF.
HE STOPPED
DEAD IN HIS BEAR TRACKS
FOR THERE IN FRONT OF HIM
WERE ROW UPON ROW
OF BLACK BEARS
ALL WITH BIG CHRISTMAS BOWS
TALKING AND LAUGHING
JOY FILLED HIS HEART
AS HE SCOOTED FOR HIS SPOT.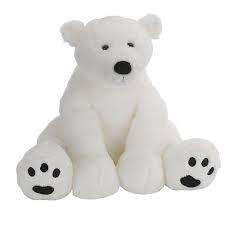 SUDDENLY EVERYONE GREW QUIET
THE BLACK TEDDY
FROZE IN MID-SHELF
AS PAUL WALKED UP FROM HIS OFFICE
AND ALONG THE BEAR LINE.
HE PICKED UP THE BLACK TEDDY
AND LOOKED AT HIM
"THIS ONE WILL CERTAINLY
HAVE TO GO BACK, HE SAID
"DIRTY COAT AND NO BOW".
THE BLACK TEDDY'S HEART POUNDED
HOW COULD THIS HAPPEN
JUST WHEN HE HAD FOUND OUT
THAT ALL THE BEARS COULD BE HIS FRIENDS
TAKING ONE LAST LOOK AT THE BEAR LINE
THE BLACK TEDDY DISAPPEARED INSIDE A BOX
AND WAS PROMPTLY RETURNED
TO WISHFUL FALLS
MARKED: DISMAL AND DAMAGED.
 CARYLL UNTIED THE SMALL PACKAGE
AND LOOKED DOWN AT THE
BLACK FIGURE INSIDE
WAS IT HER IMAGINATION?
SHE WAS SURE THIS WAS
HER FIRST SMALL BLACK TEDDY
AND THERE WERE SMALL BEAR TEARS
IN THE GENTLE, DARK EYES.
IT'S BEEN ELEVEN YEARS NOW
AND THE BLACK TEDDY
HAS MOVED WITH CARYLL
FROM THE CUTTING ROOM
TO THE PLANNING ROOM
TO THE DESIGN ROOM
AND FINALLY INTO
THE MANAGER'S OFFICE
OF THE T.B. BEAR COMPANY!
HE SITS PROUDLY ON CARYLL'S DESK
EXEMPLIFYING THE FINE QUALITY
AND LASTING CRAFTSMANSHIP
OF ALL THE BEAR MAKERS
IN THE COMPANY.
AT EACH DAY'S END
THE BLACK TEDDY
GOES HOME WITH CARYLL
AND IT IS SURPRISING
HOW MANY IMPORTANT MEETINGS
AND ELEGANT DINNERS
THE BLACK TEDDY HAS ATTENDED.
EACH CHRISTMAS
HE GETS A NEW WHITE BOW
AND SITS BY THE TREE
TO SUPERVISE ALL THE HOLIDAY ACTIVITIES
WHY JUST THIS YEAR
CARYLL HEARD FROM PAUL IN BUFFYTOWN
THAT ONCE AGAIN BLACK BEARS
WERE THEIR BEST CHRISTMAS SELLER.
THE BLACK TEDDY HAS A FEW GREY HAIRS
AROUND HIS SNOUT NOW
BUT HE HAS LEARNED OVER THE YEARS
THAT FRIENDS AREN'T ALWAYS WHERE
YOU EXPECT TO FIND THEM
THAT THEY COME IN ALL SHAPES AND SIZES
AND THAT YOU HAVE TO GIVE LOTS OF LOVE
SO THAT IT WILL BE RETURNED.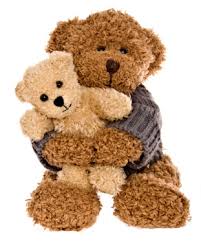 HIS CHRTISMAS WISH OF YEARS AGO
TO FIND A FRIEND
HAS CERTAINLY COME TRUE
AND THIS CHRISTMAS AS ALWAYS
HE SENDS YOU
A BIG BEAR HUG FOR THE HOLIDAYS
AND LOTS AND LOTS OF BLACK TEDDY LOVE.
 SPECIAL NOTE:
ONLY PEOPLE
WHO ARE VERY PERCEPTIVE
WHO BELIEVE IN MAGIC AND STAR DUST
CAN UNDERSTAND BEAR THOUGHTS
AND HEAR BEAR TALK
AND
YOU KNOW WHO YOU ARE!