ABH Kids – Cristiano & Alex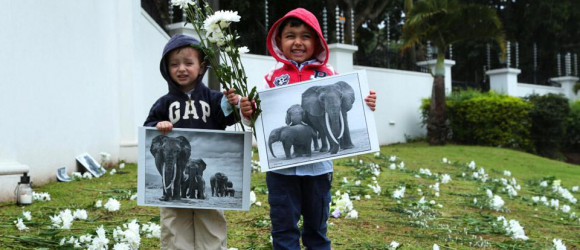 ABH Kids – Cristiano & Alex
ABH Kids – Cristiano & Alex care about animals and this is very clear when you look at these two boys. Cristiano (2) and Alex (4) came to honour Qumquat clutching photos and flowers.  As this magnificent elephant matriarch lay dying on October 28, 2012 – she could never have known that her death would help to galvanize a global movement in her name. October now belongs to Qumquat!
Following on the heels of the incredibly successful iWorry Global Elephant March on October4, 2013 – flowers were laid at Chinese embassies and consulates on October 27/28th in many cities around the world. They serve as a solemn tribute to this gentle and wise matriarch – gone too soon. Qumquat and her herd were killed to satisfy the senseless lust for ivory by uncaring and ignorant people.
Two small boys in Durban North – South Africa – came with their mother Mariana – carrying white flowers to remember and to pay their respects to this slain family.  Cristiano and Alex held placards of Qumquat  as they laid their flowers on the ground in her memory. This now iconic image by wildlife photograper Nick Brandt is a haunting reminder of the loss of these majestic elephants.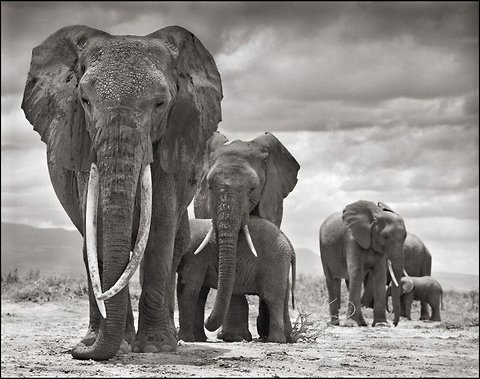 Mariana asked her boys Cristiano and Alex some simple questions and this is what they think:
I've asked them a few times and these are the general answers I get. Cristiano doesn't say much he just repeats and causes a big noise sometimes but he is besotted with Ellies, rhinos and lions. Alex loves elephants and lions more but has a soft spot for Ellies.  
Watch as Alex makes his elephant sound!
https://www.dropbox.com/s/8946km40wrhzixc/Video%202013-10-01%2C%2017%2036%2030.mov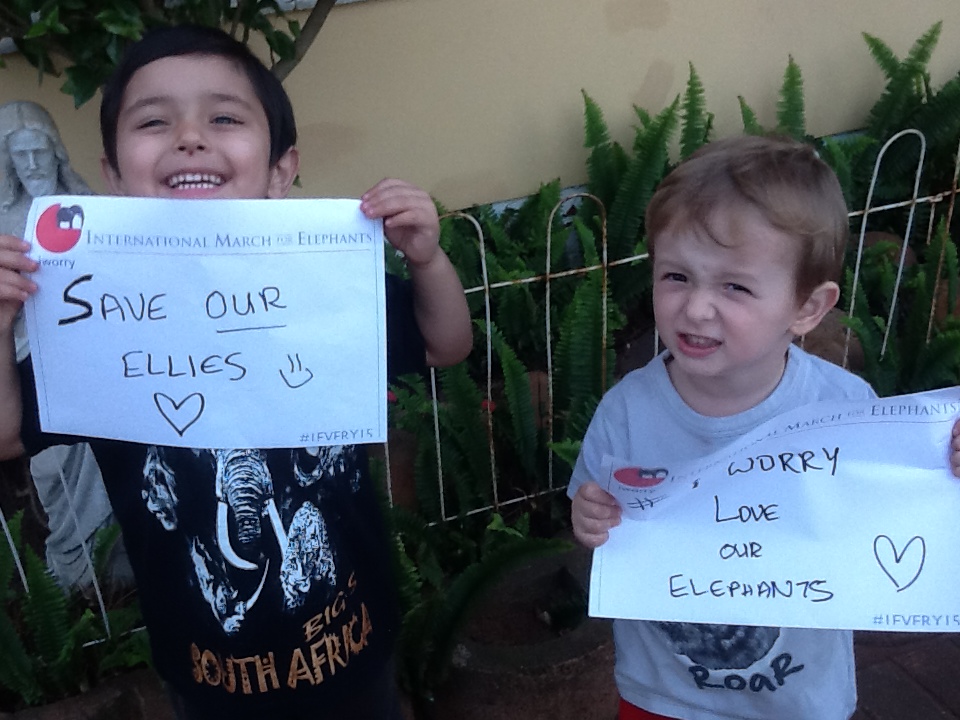 How much do you love the elephants Alex ? 
Answer  – "20 times too much" – ( he only knows how to count to 20)
Why are elephants important? 
First answer I got was – "cause you need to give them a hug and their trunk must touch the people". 
How do you save the elephants? 
Answer – "Cause you need to get the elephant to run faster! Elephants run faster and people slower so we can save them."
What message do you want to send to China?
Answer – "China, I will tell China not to 'die' the elephants. I need to talk to China. No die the elephants", he says. He says "no die them – put the dying machine off and the elephants are safe. "
Alex Has A Message For China:
 https://www.dropbox.com/s/mx15eftrw9n2bnw/Video%202013-11-03%201%2010%2004.mov
This Was The Elephant March Put On At The Boys' School On October 4, 2013
At their young ages – Cristiano and Alex know that it is wrong to kill the elephants. On October 4 during the Global Elephant March – their school held their own march for the kids and everyone participated. It is so amazing to see the schools getting involved and teaching young children to respect animal life and to ask that the elephants be kept safe.
The School Gates – The March Photos Are Courtesy of Kandies Kids School – Thank You!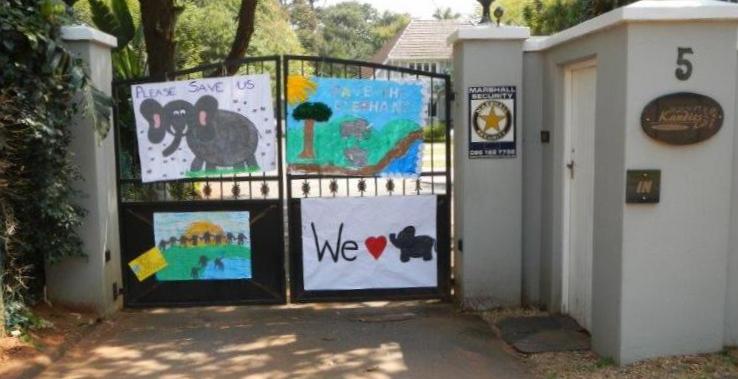 And Off They Go ….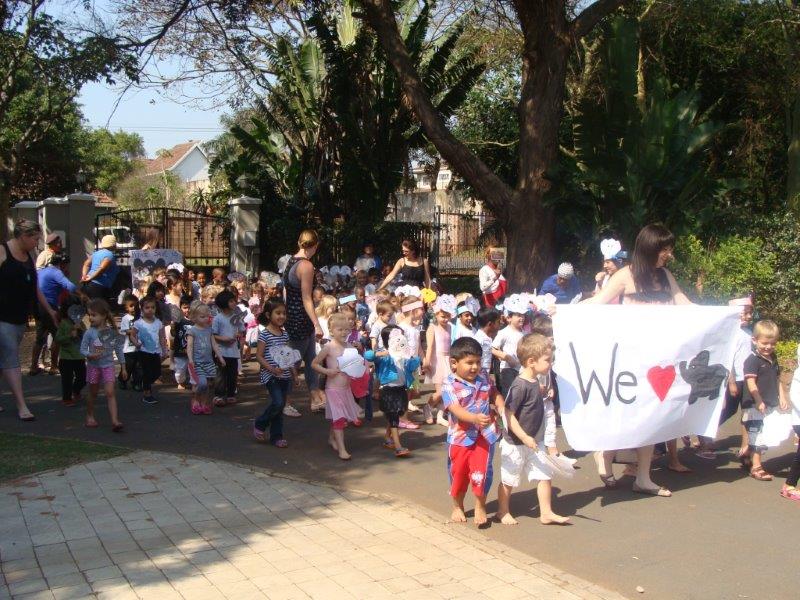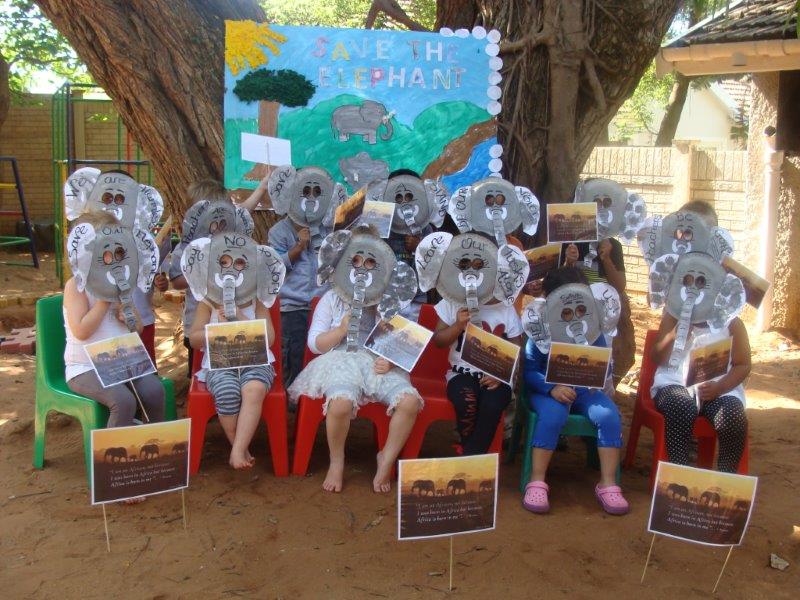 Teachers and children sending a clear message – save our elephants …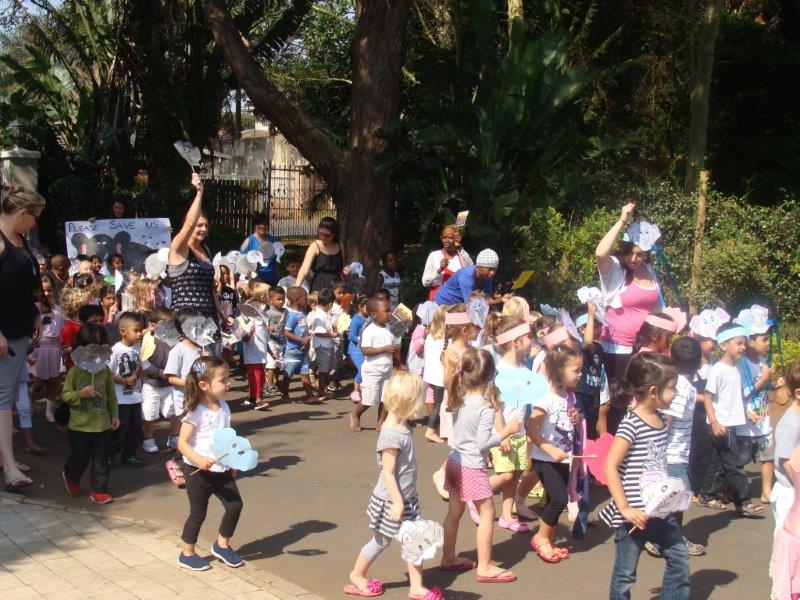 Beautiful Elephant Masks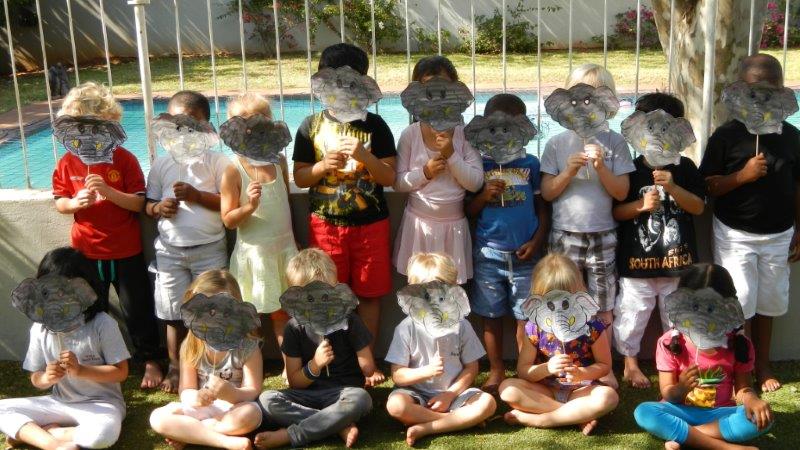 Cristiano and Alex are the future of animal advocacy. Young, kind and compassionate children – they are growing up in a home where they are learning to value and respect all life and the rights of animals and our beautiful planet Earth.
The Boys Made The Local Newspaper At Qumquat's Memorial – Photo Is Courtesy of Vincent Ferreira – Thank You!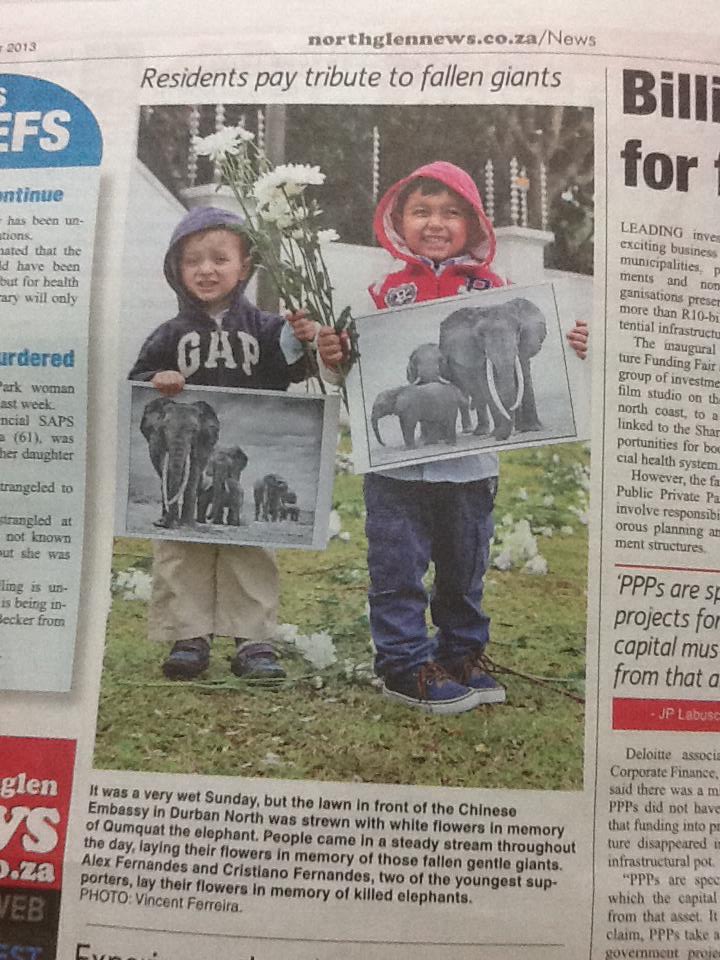 Only baby Quanza survived the massacre on October 28, 2012. Is is not possible to imagine the horror she experienced – but she is safe and well loved now at the David Sheldrick Wildlife Trust.
I hope that as Cristiano and Alex grow up – that they will see Quanza mature to be a noble Matriarch – who will one day lead her own herd across grassy, open plains – no longer hunted – but wild, free, wise and magnificent.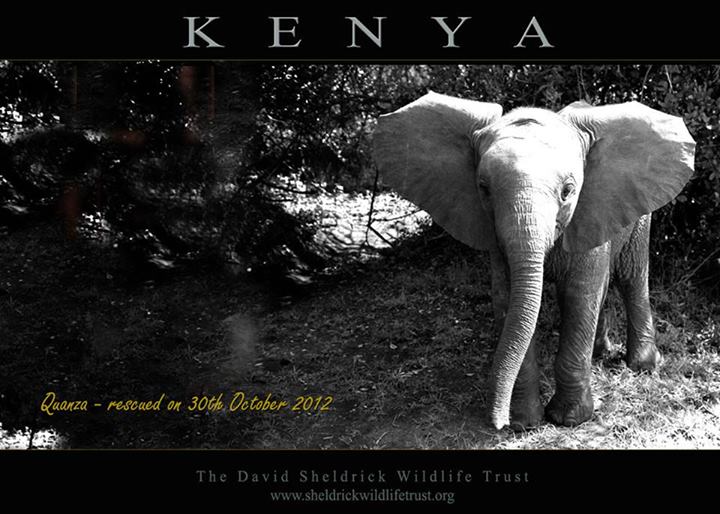 And so we leave it to ABH Kids – Cristiano & Alex to help carry forward the message – that it is essential to save our elephants – as a world without them is not possible to imagine!
Well Done Boys!